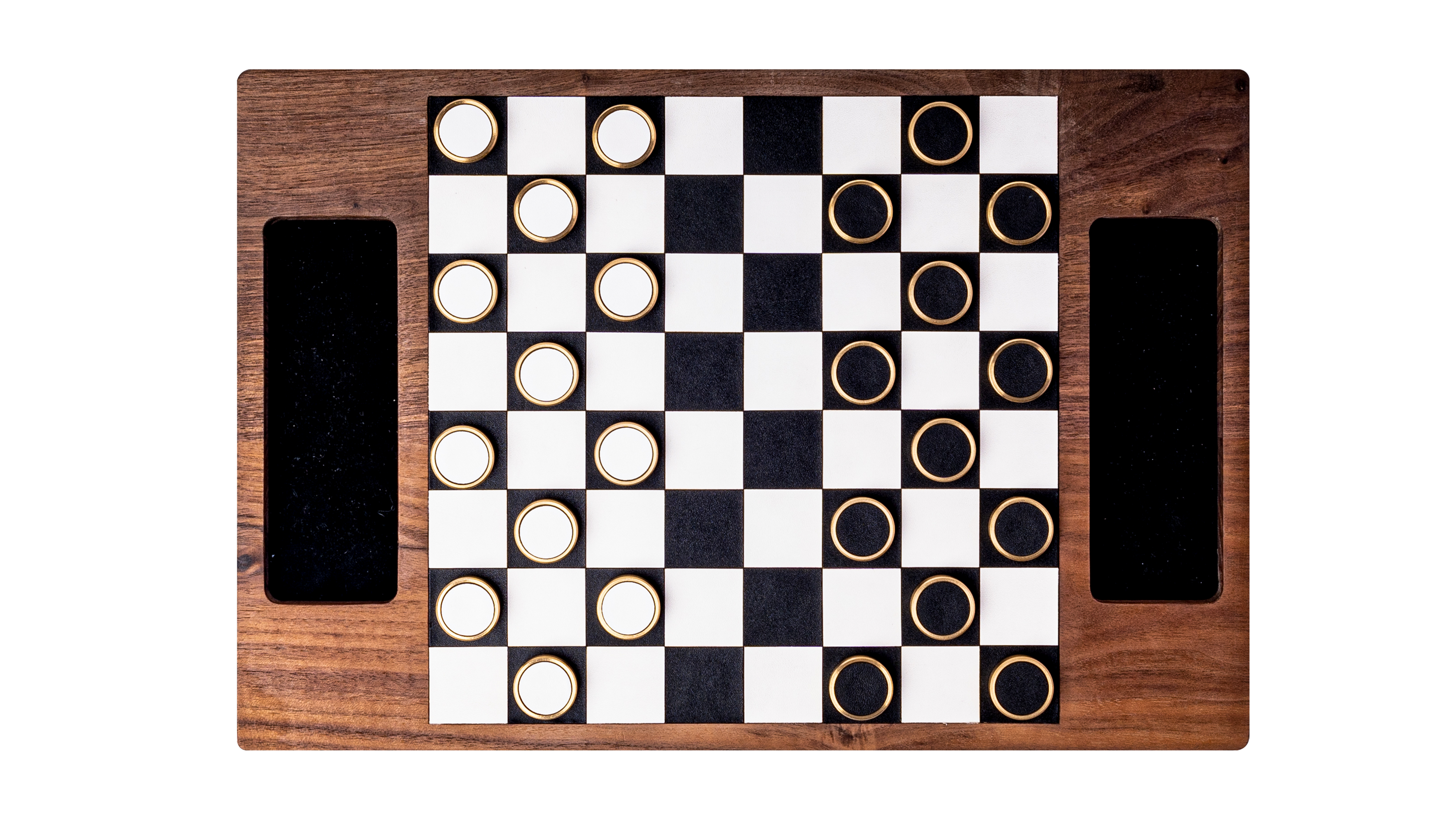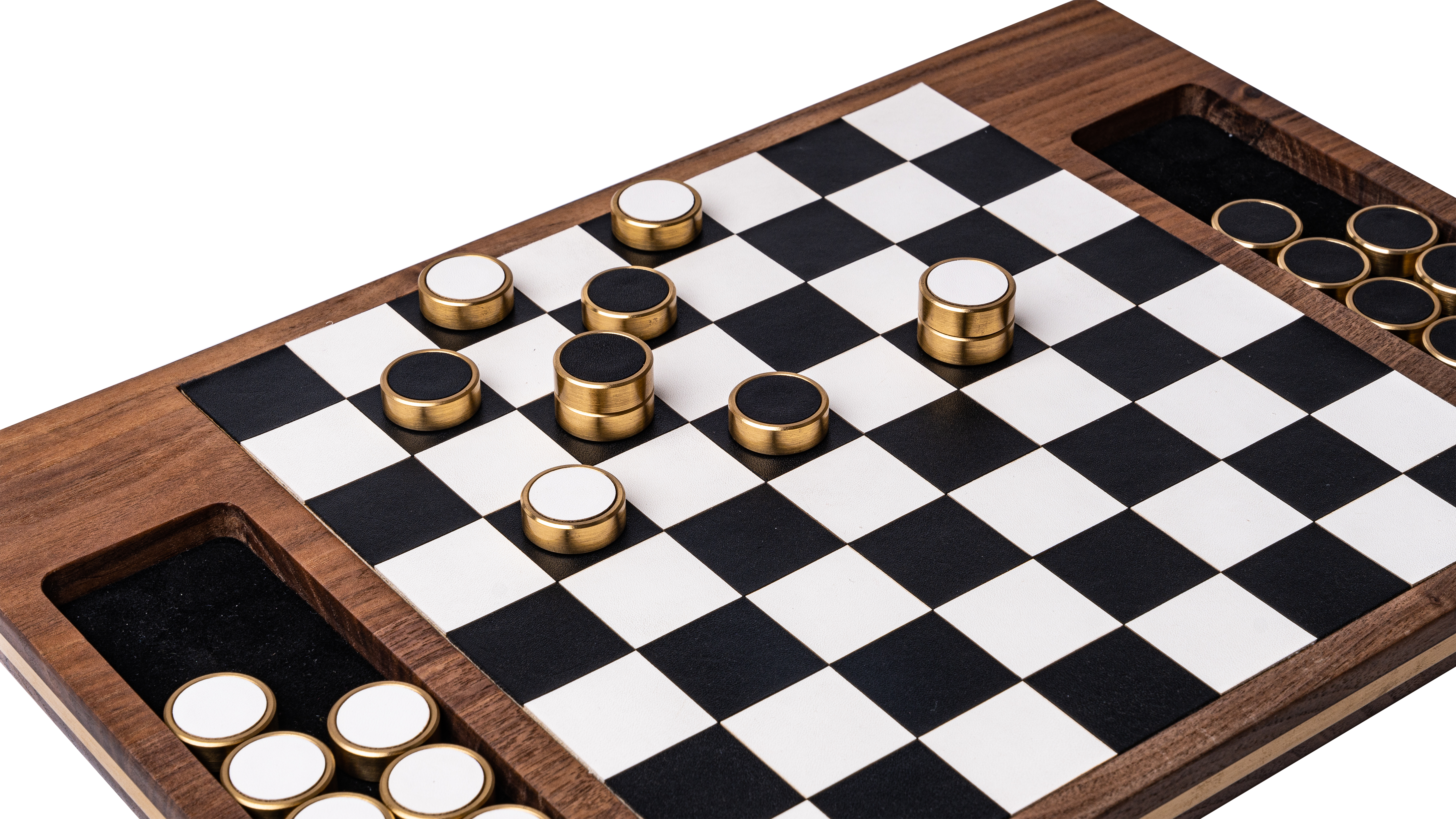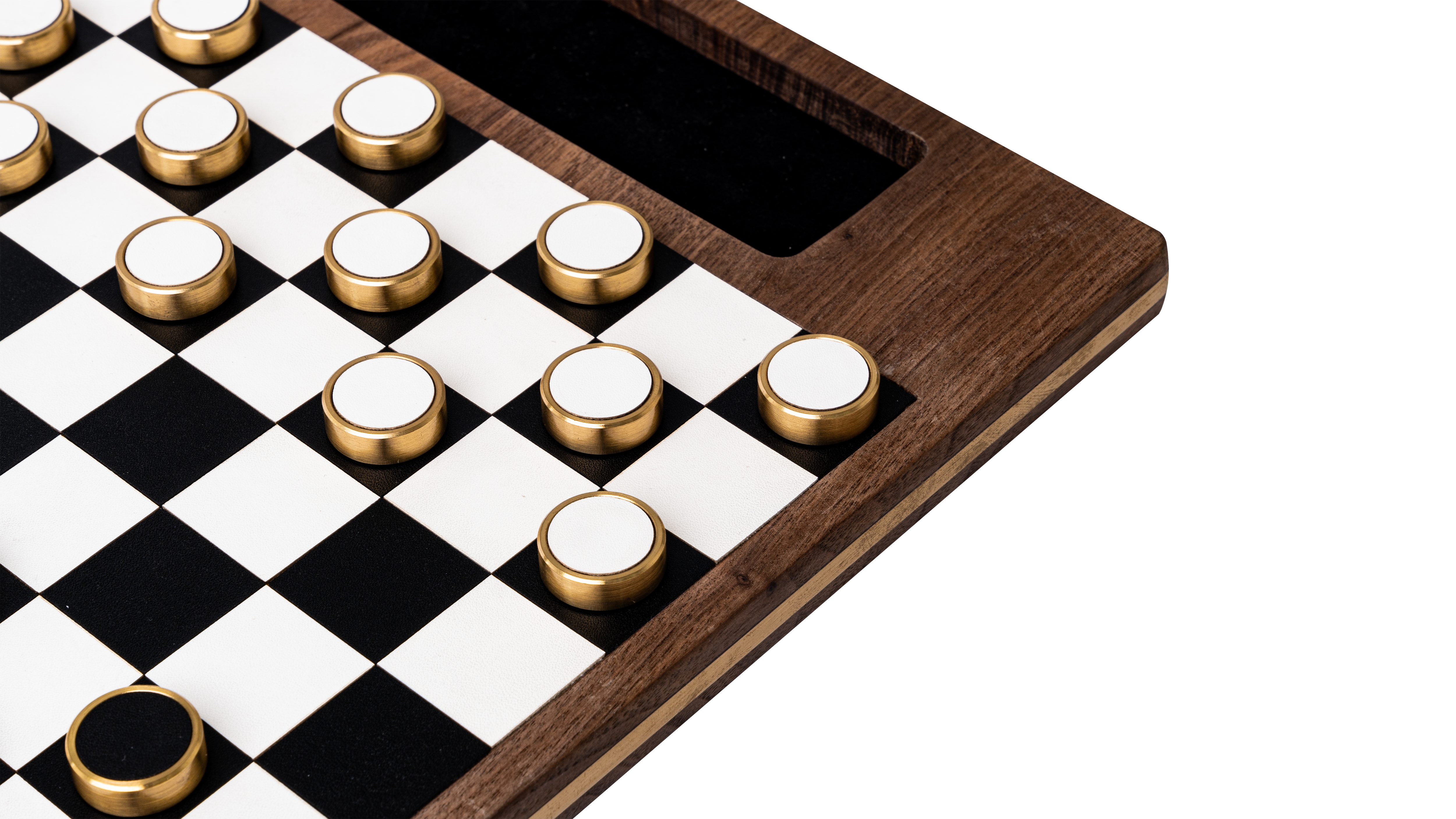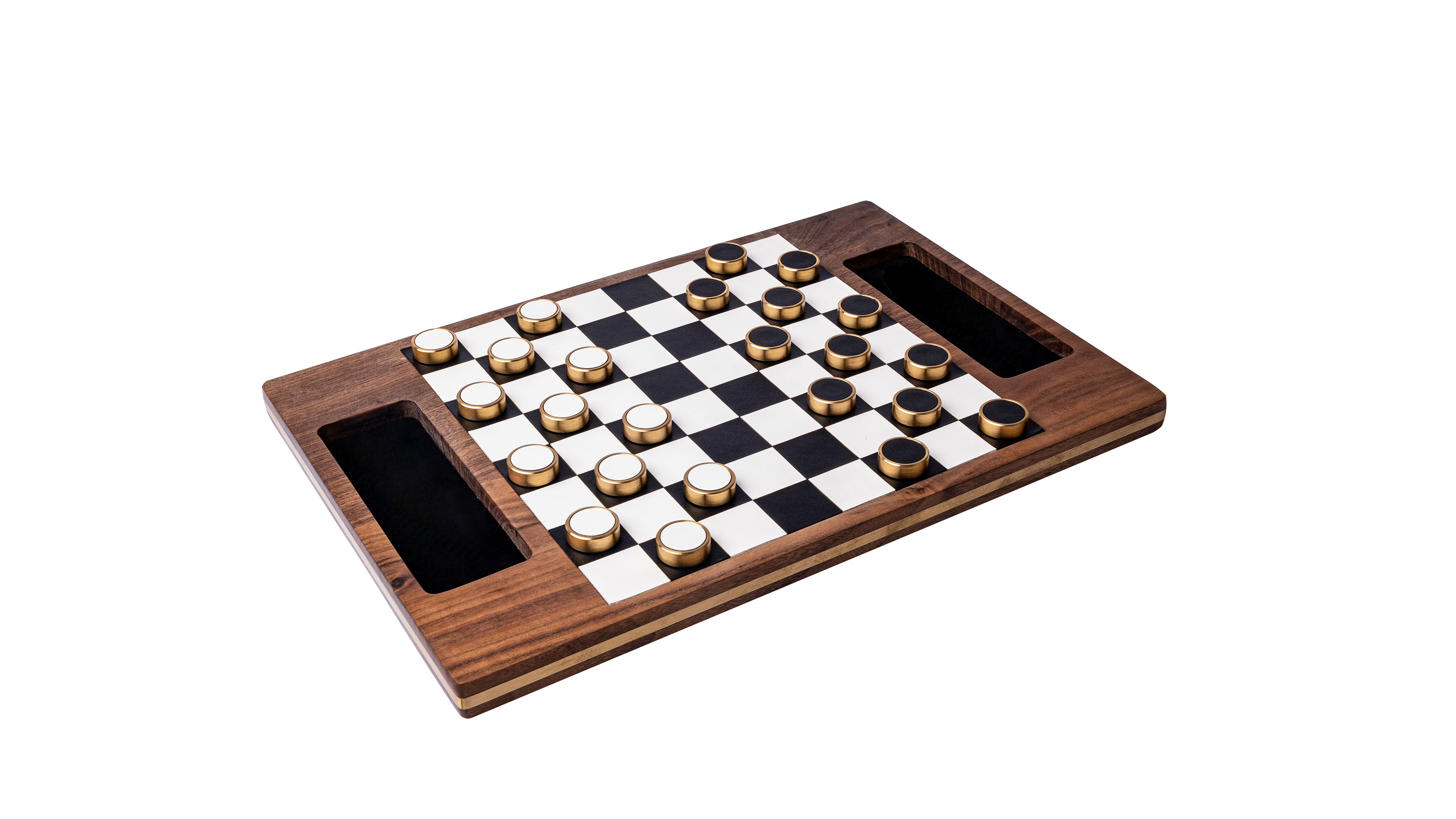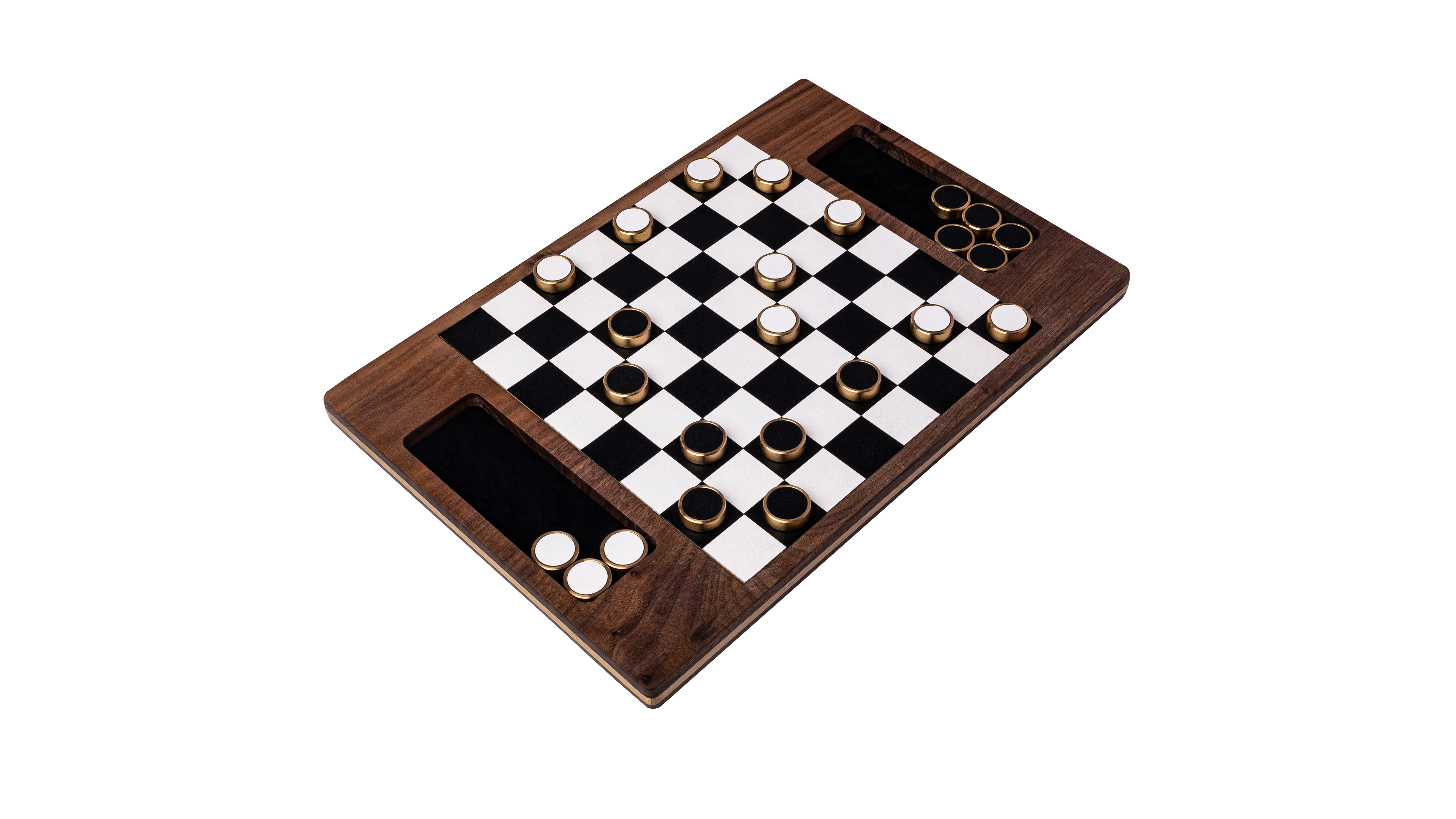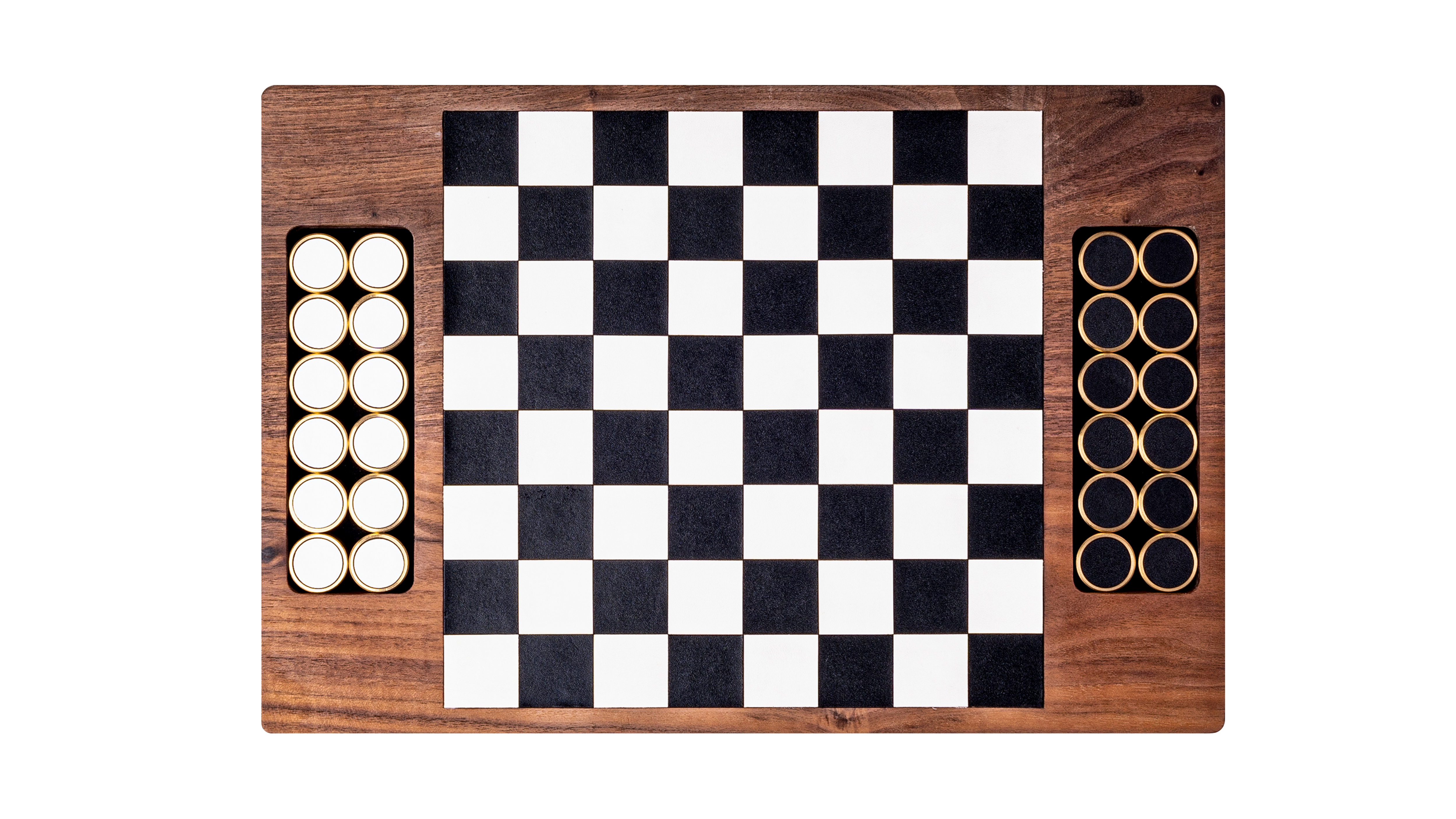 Deluxe Magnetic Wooden Checker
Each chess set goes through 22 steps of crafting, by 15 craftsmen
Walnut wood material with built-in magnetic chess pieces
High-class and classic design, suitable for decoration
A meaningful gift, help improve intelligence
---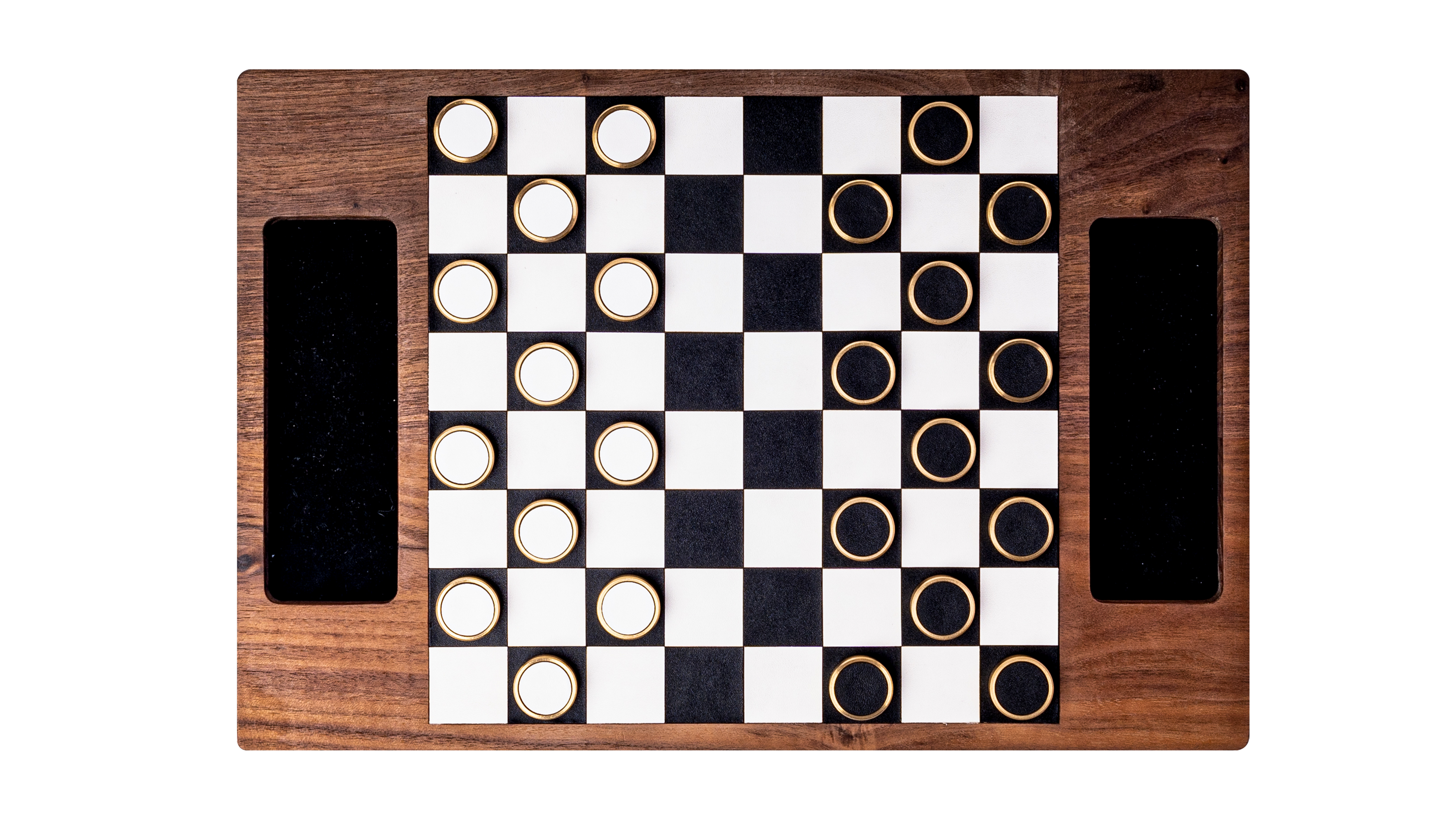 Signature Collection
Belonging to the Signature Collection - the very first collection of Maztermind, our product carries the original and distinctive design style of the brand, which is the exquisite harmony of the classic and elegance from the Victorian decorative arts, combined with the rustic beauty of the Industrial interior design.
To make it more than just A Play, but The Art of Play, our team of artisans spent hours of hard work on the production process to fuse the raw and durable materials such as walnut wood, microfiber leather, and copper into a meticulously crafted work of art for you to not only play it, but also to play in style.
Classic. simple. exquisite
With modern lines on a traditional background, the Maztermind Magnetic Wood Checkers set not only brings a new breath of life into the experience of playing this amazing game but also enhances the outstanding aesthetic value of living space. Creativity in design, meticulousness in crafting, and distinctive flair in functionality - all blend harmoniously to provide a memorable gaming experience for the user.
The artistry of craftsmanship
22 master craftsmen.
17 handcrafting steps.
15 working hours.
Those are how much effort we put into making one set. Infused with love, care, and attention to detail, Deluxe Magnetic Wooden Checker is not only the essence of supreme dedication but also the inherited technique blend from our Vietnamese traditional craft villages.
Elegant harmony between the materials and details
The choice of materials and fine details enrich both the visual design and the functions. Crafted from sustainable Walnut wood, the board is hand-assembled and finished with Maztermind branded leather.
The satisfyingly heavy pieces are completed with solid brass and covered in a classic black and white color scheme. A creative upgrade from the original, this set features magnetic pieces to be easily stacked when and inset grooves on both sides for storing.
The allure of the treasure
Special present for your special ones
Games that value connection
Gallery