The Recall - Five in a Row
Full 22 hours and 15 craftsmen worth of work
Oak wooden board with magnet pieces
Multi-functional pinboard feature
Nostalgic board game
---
Signature Collection
Belonging to the Signature Collection - the very first collection of Maztermind, our product carries the original and distinctive design style of the brand, which is the exquisite harmony of the classic and elegance from the Victorian decorative arts, combined with the rustic beauty of the Industrial interior design.
To make it more than just A Play, but The Art of Play, our team of artisans spent hours of hard work on the production process to fuse the raw and durable materials such as walnut wood, microfiber leather, and copper into a meticulously crafted work of art for you to not only play it, but also to play in style.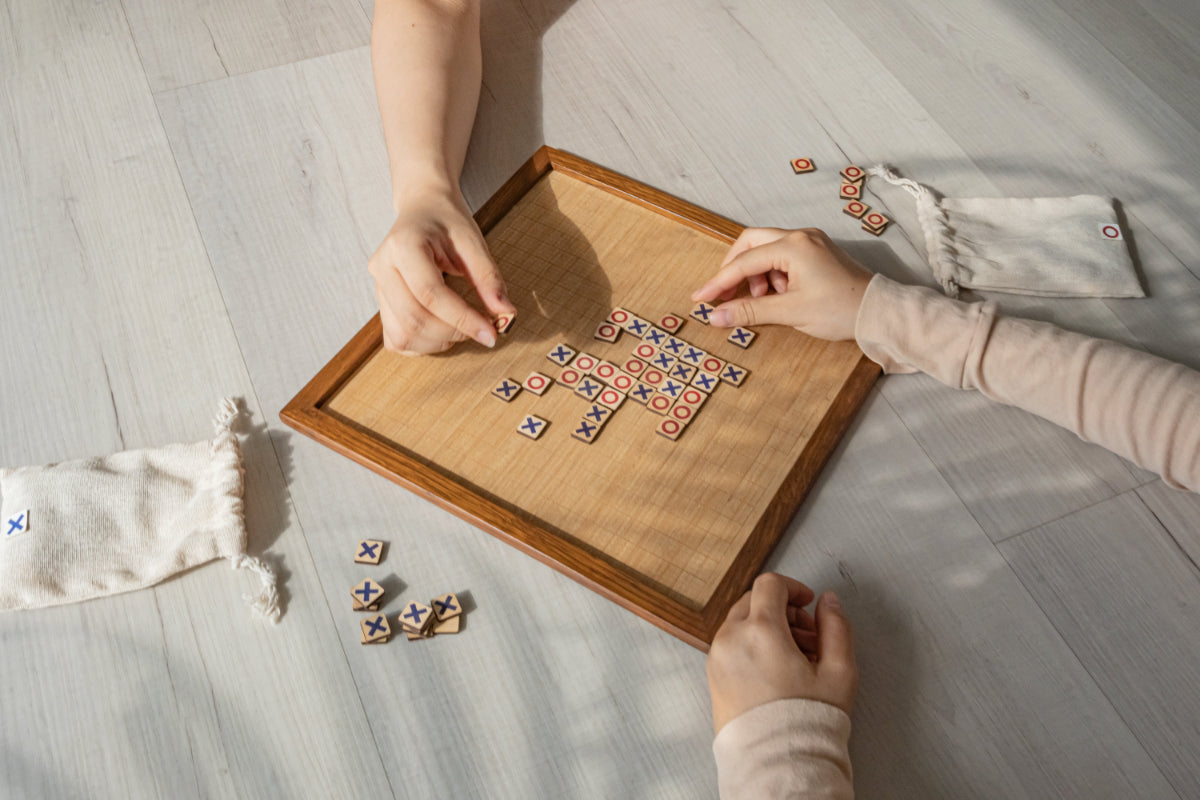 A fresh take on an iconic game
Five in a Row has long been a popular board game for every child because of its easy and simple rule of play. Different from the traditional style of play, Maztermind The Recall - Five in a Row set is now elevated with a pine wooden playing board and magnetic pieces, spicing up a nostalgic game.
The art of craftsmanship
15 artisans.
22 working hours.
Those are just rough numbers to make a complete Five in a Row set. To bring a classic game a new look, each stage demands artistry, originality, and diligence on the part of the craftsman. The most important crafting step is to process the pine wood to create a smooth and sustainable texture, elevating the playing experience. The end product is a work of art, bringing with it the art of craftsmanship and aesthetics.
High-quality materials meet sustainability
From the magnetic playing pieces to the playing board made of MDF wood then finely accented with a pine wooden frame, every detail is meant to create this final product that stands the test of time and fits in your taste of aesthetics.
A fun-functional piece of furniture
A meaningful gifting idea
Gallery